LACDB Blog
Schedule Demo
Features:
Designated member account including
• Access to LACDB's full Database of listings, including sold information
• Access to
CRS Data
, a public records tool that provides parcel specific data.
pictured below
• Access to
LACDB PRO
for enhanced search and reports.
pictured below
• Access to Moody's Analytics REIS Reports (contact
LACDB@gbrar.com
for sample reports)
• Ability to post Needs/Wants
• EDCLink - a geographic-specific search tool for active LACDB listings to place on your website
• Recognition on LACDB's Website as an EDC.
pictured below and available at an additional cost
View Sample on Louisiana CCIM Website
Limitations:
Unable to list property in LACDB
Annual Pricing: $1,500
For questions or to join as an EDC contact
LACDB@gbrar.com
CRS Data Report: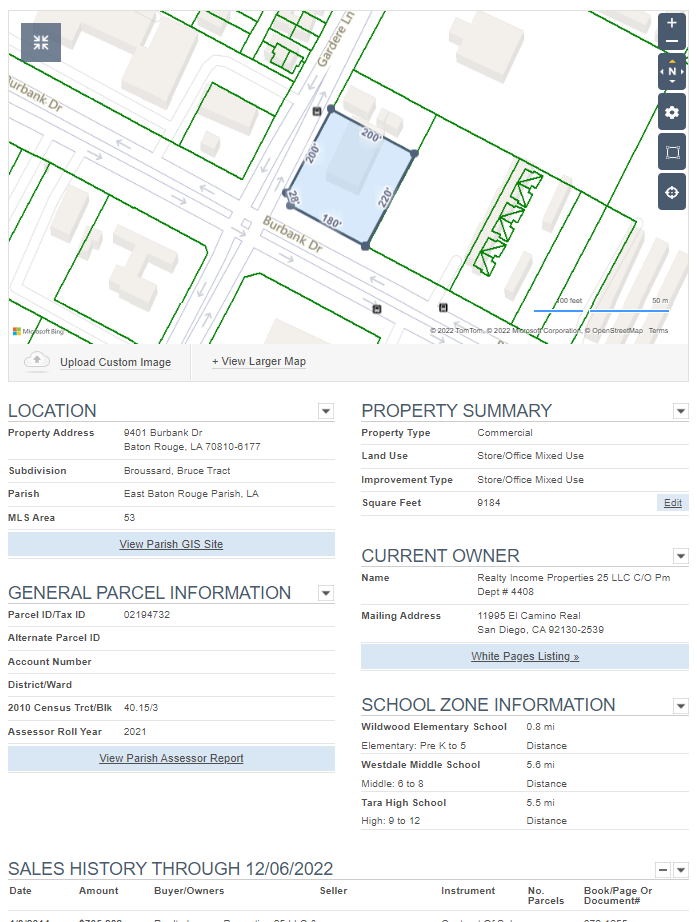 LACDB Pro: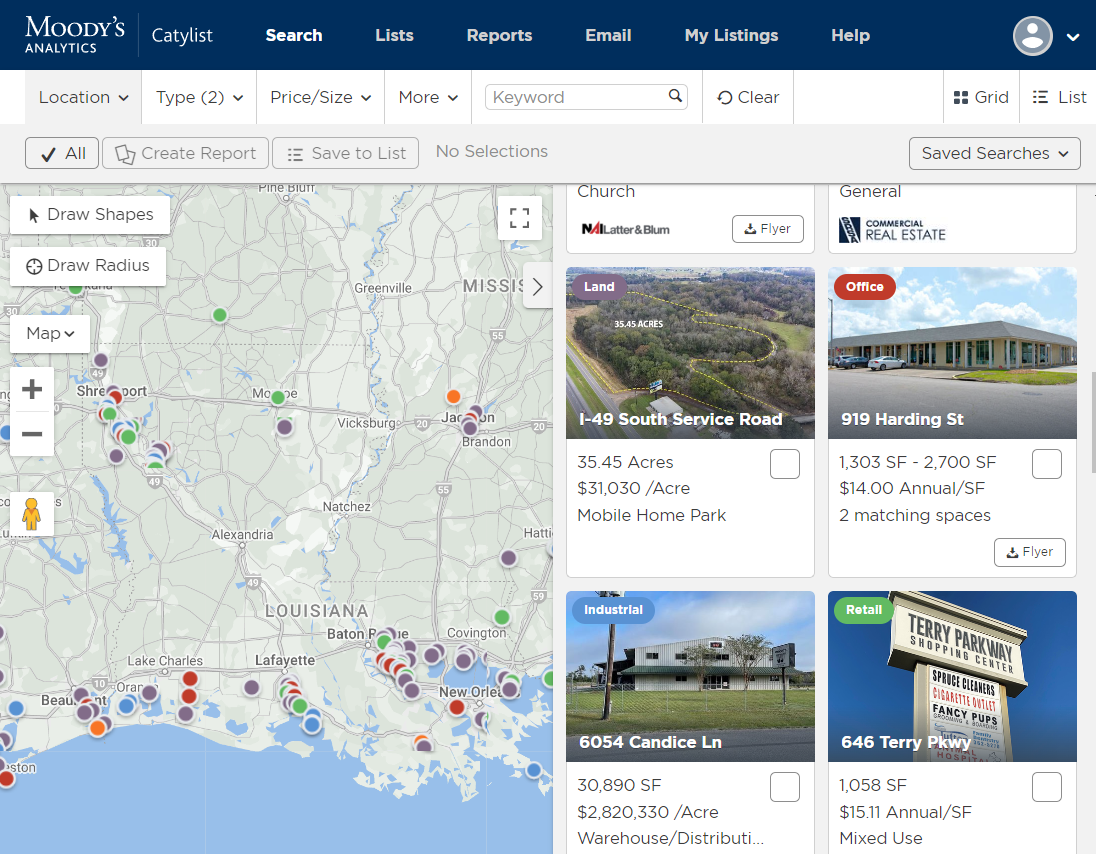 EDCLink screenshot From the Louisiana CCIM website
The EDCLink can be embedded anywhere on your website
Schedule Demo
RSS